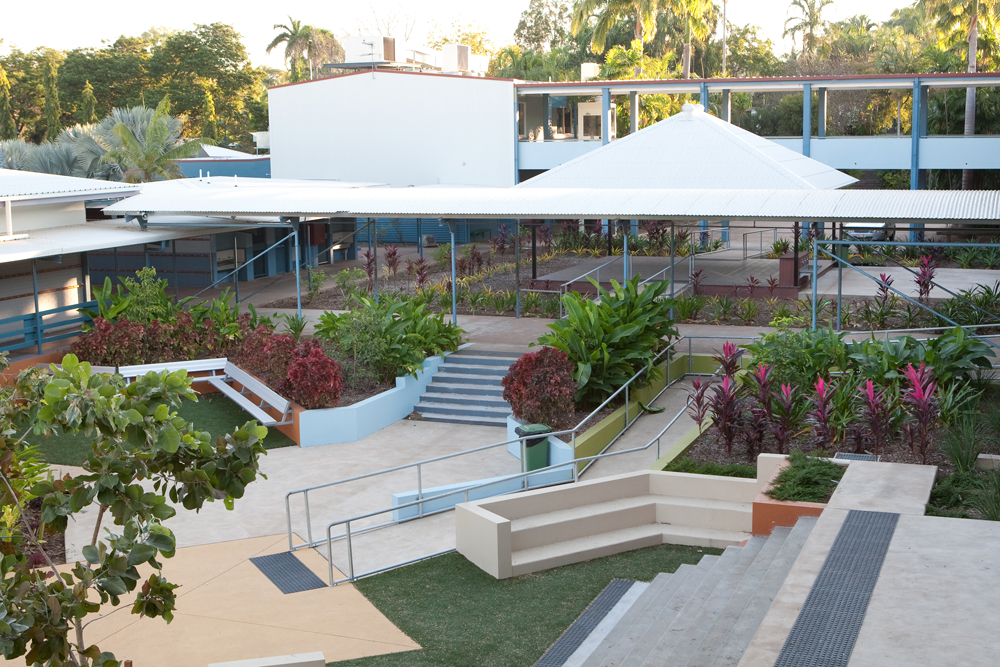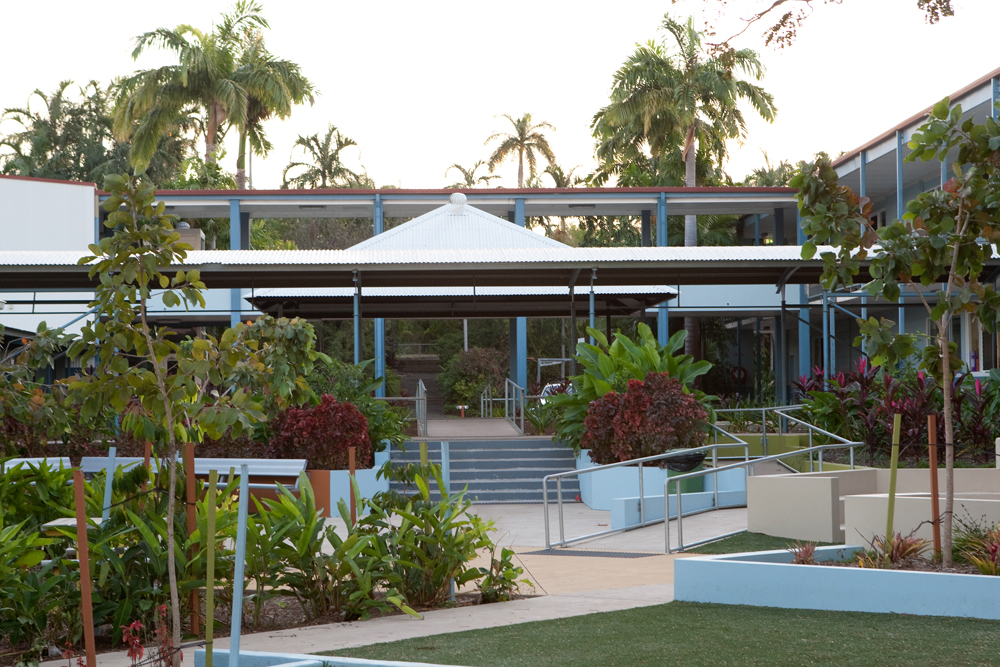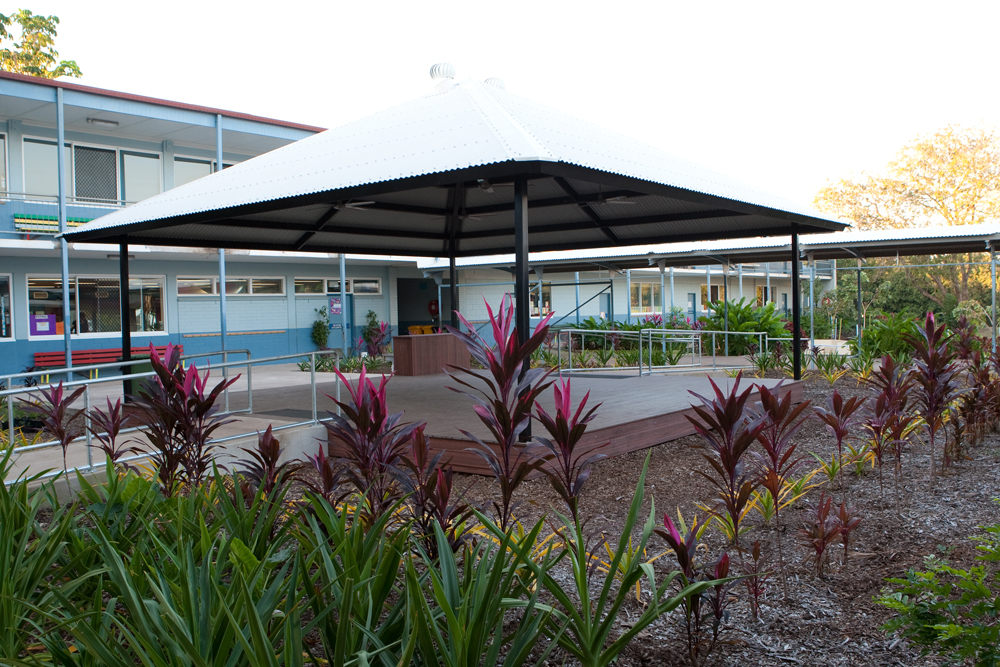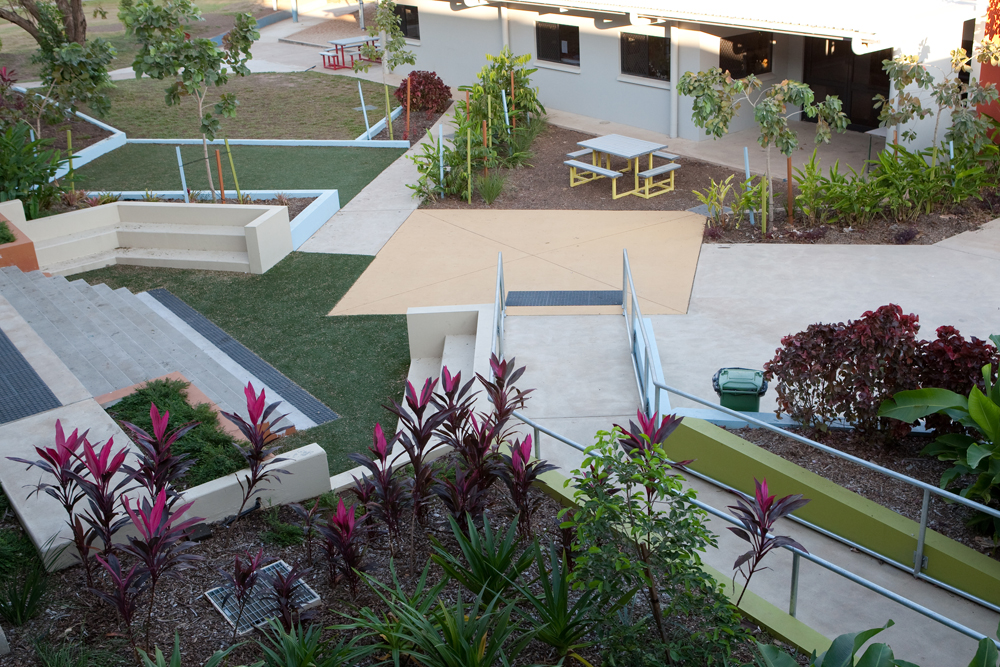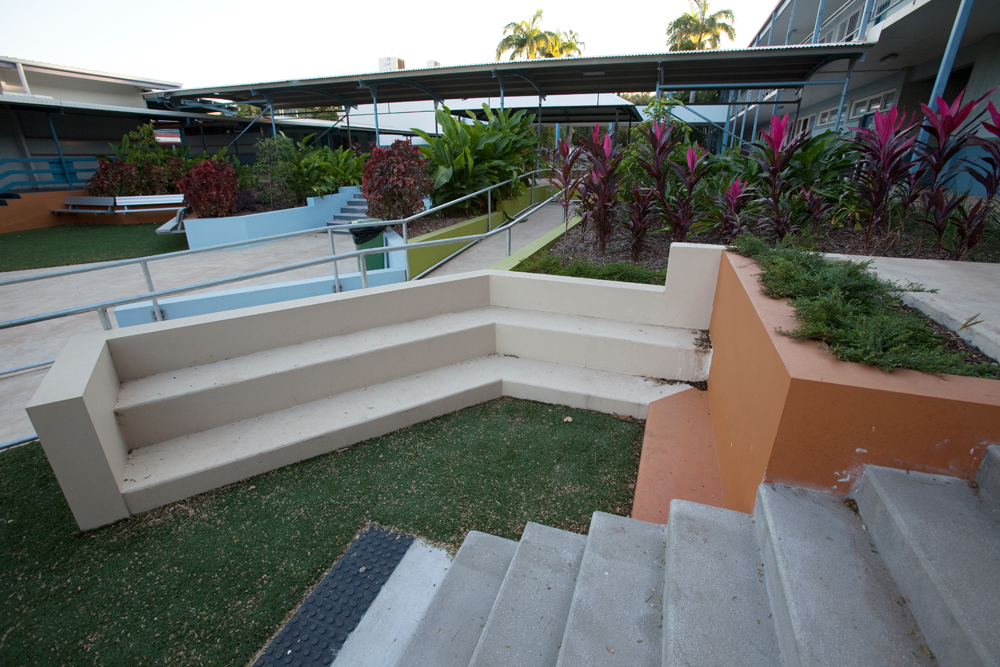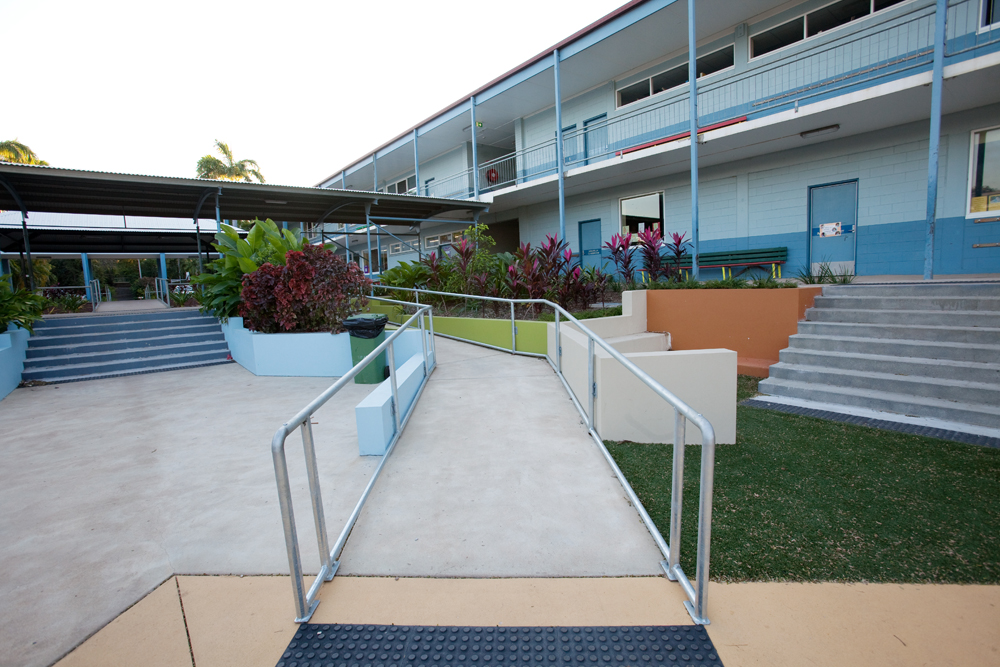 Large Scale Commercial Project
This was a large-scale commercial project on an unused piece of land between the junior and senior schools. The job comprised many structural elements: a steel-framed main pavilion, multi-level landscaped garden areas with artificial and real lawn areas, pathways, concrete and metal seating, drainage, shade structures, recycled Modwood decking, concrete stairs and ramps, sinks, retaining walls, roofing and ventilation. Aesthetically, the project has completely transformed the school. Quality finishes and materials were used to create an extremely functional, safe and beautiful space for children and school staff.
This project was the winner of 2011 MBA 'Excellence In Landscaping Design – Commercial' and HIA 'Outdoor Community Project'.
"What stood out for me was the management of the trades and efficiency with which the work was completed. Paul's team were proactive and pleasant to work with on site."

Fiona Eggleston, Landscape Architect
Back to the Portfolio